On the right:
Model of a 15 seconds TV ident
with video designer Eglé Vismanté
Music - Nocturne by John Field
Below:
Some of the acrylics on paper, 41 x 25,60 inches, that were used for its creation.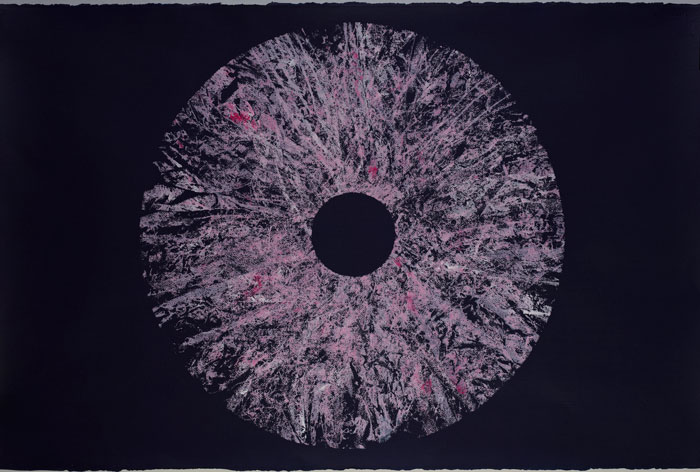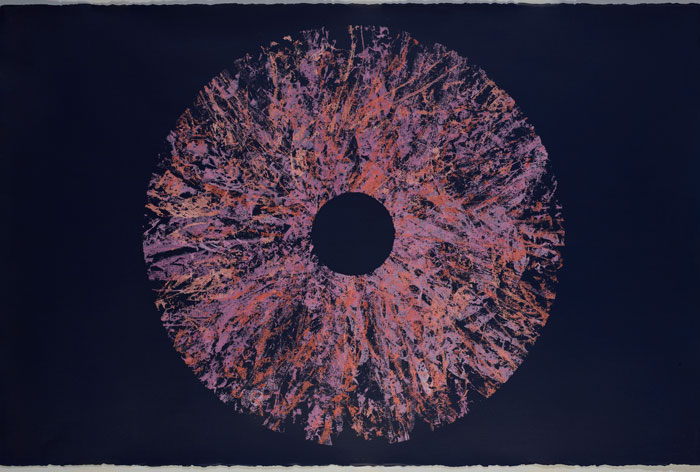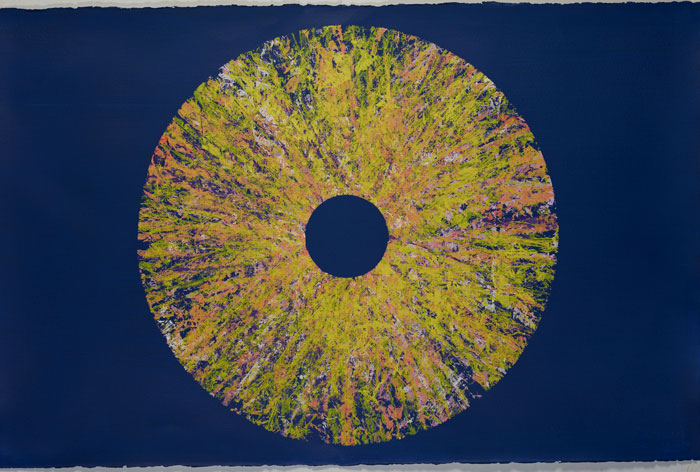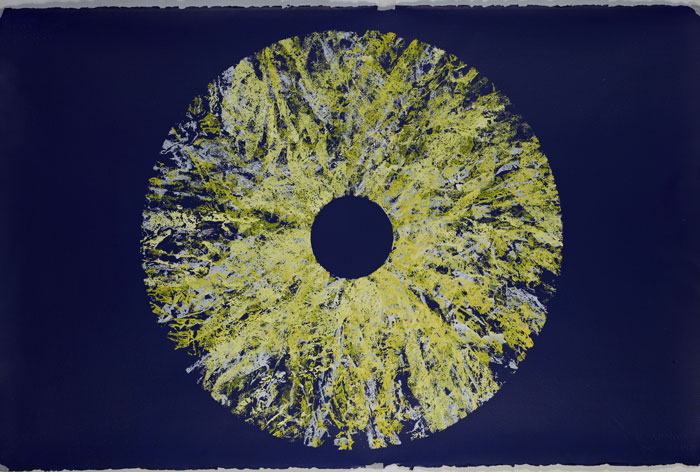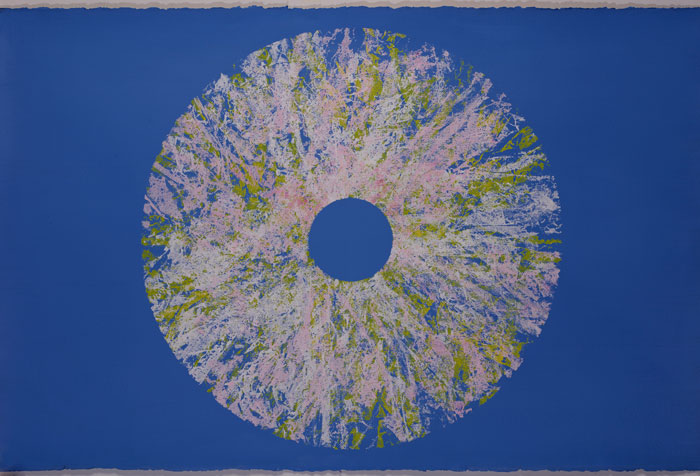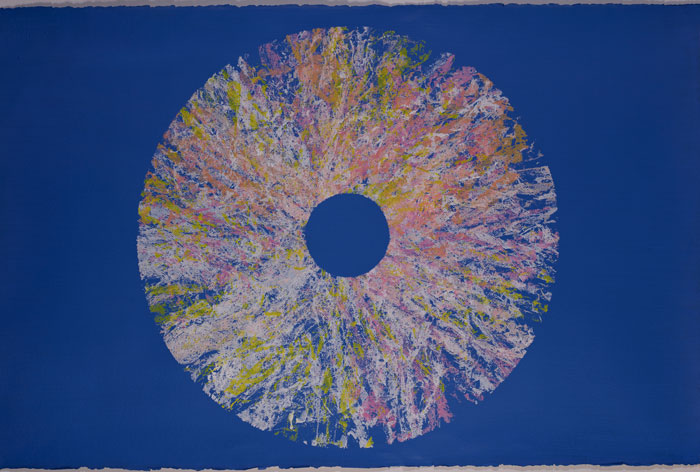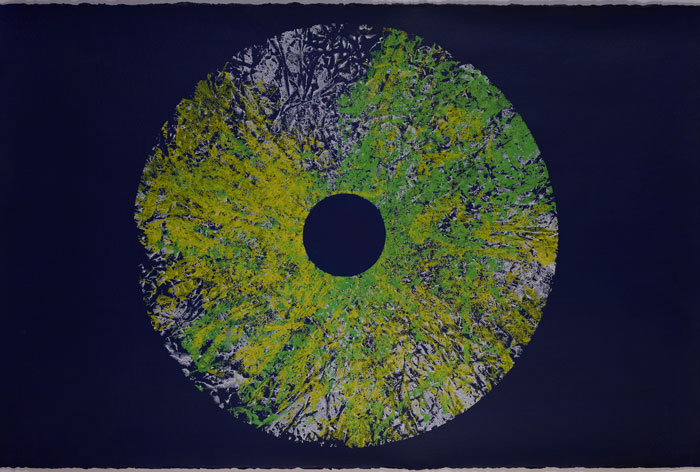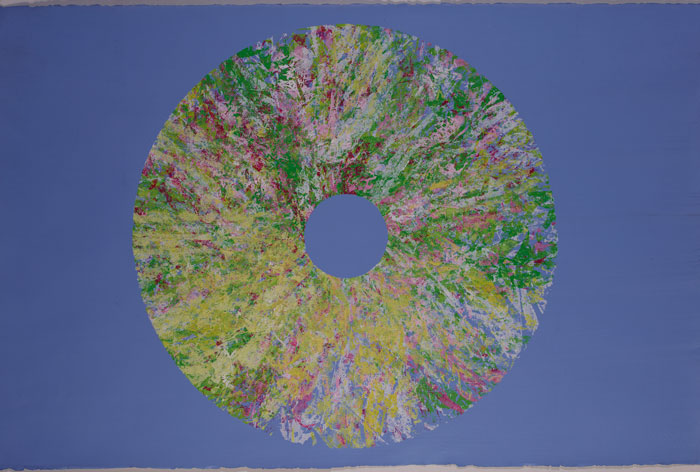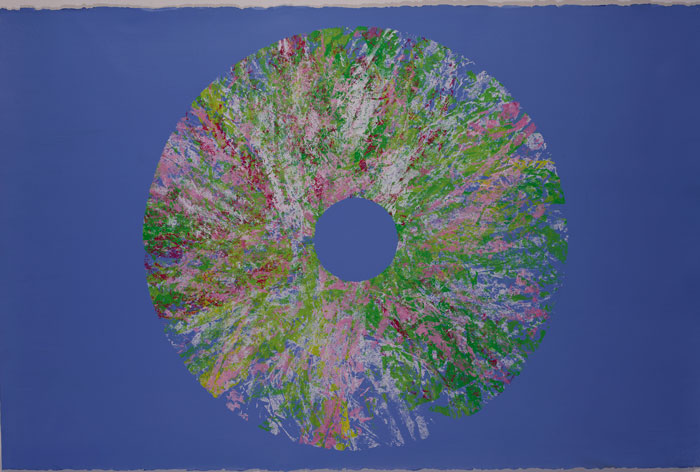 SERENITY, BEAUTY AND EMOTION
A great journey needs plenty of time.
It should not be rushed;
if it is, your life becomes a kind of abstract package tour

John O'donohue


The work of Robert Einbeck is a work of beauty, serenity and emotion. An artistic concept which was dismissed for decades but now back in fashion thanks to writers and art critics such as Irish poet and philosopher John O'Donohue (Beauty – The Invisible Embrace) or renowned American art critic Dave Hickey (The Invisible Dragon – Essays on Beauty).
Model of one minute of a video of serenity closely created with the video designer Eglé Vismante and the musician Marie-Jeanne Serero
FROM YESTERDAY TO TODAY
In 1982, multimedia artist Robert Einbeck had created the C.I.R.C.L.E.S. (Center of International Research on Colour, Light and Elemental Shapes) whose original objectives were to synthesize studies on colour that had been done around the world but also to study the symbolism and meaning of colours and signs used by human being since tens of centuries and why and how they were used.
He surrounds himself with French and American researchers from the CNRS (National Center of Scientific Research), the INSERM (National Institute for Health and Medical Research) and the MIT (Massachusetts Institute of Technology) and with artists such as the musician Olivier Messiaen.
During this period his work was exhibited at the Hayden Corridor Gallery of MIT in Cambridge among other universities in the USA. The primary intention of Robert Einbeck was to optimize his creation and especially his Artistic Spaces of Serenity, which were shown in exhibitions in galleries, museums and international art fairs such as the FIAC in 1982 or in Basel in 1987.
His first concrete action with Marion Einbeck was also to put in place a study on the effects of colour on cardiovascular diseases. The study was an international first and was performed by a multidisciplinary team consisting, among others, of cardiologists, a methodologist, an ophthalmologist, a light engineer, a computer scientist, and a psychologist. It took place in the department of Professor J.P. Bourdarias at the AmbroiseParé Hospital in Boulogne Billancourt (see French report and press articles on http://www.roberteinbeck.com/press-articals.php). The results were given a great deal of media coverage at the time so that Robert Einbeck was called upon by the Georgia Institute of Technology in Atlanta and the Southwestern Medical Center in Dallas to continue with similar studies in their institutions.
Having momentarily interrupted this work in 1995 in order to devote himself with Marion Einbeck to developing the Time for Peace project (http://timeforpeace.com/origin/), he came back in 2012 on the artistic scene and has returned to his work of serenity. His main intention is to put his art in the service of others.
To generate serenity, beauty and emotion for a wide audience, he had developed an iOS and Android application – "Minutes of Serenity" – ,which, sponsored by one of the most important watch companies, will soon be internationally launched. The application consists of providing not only serenity, tranquillity and beauty but also a moment of relaxation for those people who feel stressed by the turmoil of the everyday. It opens 6 visual possibilities (form, light, colours with music) for different hours of the day.
In addition, an European TV channel has recently consulted Robert Einbeck for designing new Idents (short sequence shown on television between programs to identify the channel) carrying a certain form of serenity that will be shown between segments of series of broadcasts.
Samples of the watch company and TV channel videos could be sent on request.
He is also currently developing an Artistic Space of Serenity for hospitalized patients and nursing staff in the cardiology department of Professor Leprince at the La Salpêtrière Hospitalin Paris.
The work of Robert Einbeck has been shown all over the world and he had conferences and lectures in many countries.
35 seconds space of serenity simulation on a 3 screens - music Marie-Jeanne Serero
TODAY
ARTISTIC AUDIOVISUAL SPACES
OF PEACE AND SERENITY
Since years, the artistic approach of Robert Einbeck is to combine his paintings to new technologies with music background. His objectives is not merely to stir and provide moments of beauty, serenity and emotion to people, but also to give them an unusual experience directly linked to a kind of anti-stress process. Robert Einbeck want to bring his art and experience of serenity through forms colours and music to the service of people and reach out to a large audience who are in need of a "spiritual relocation" that fits into their hectic lives.
Einbeck conceives sequences of paintings (on paper or canvases), which are then photographed in order to write a storyboard that will allow him to create his video of serenity, tranquility and beauty. Different music are composed for each video of 10 to 20 minutes that will be projected on large wall. He is currently working with a renowned French music composer.
His purpose is to create Artistic Audiovisual Spaces for Peace and Serenity in public areas, workplaces and at homewith another room showingthe paintings that were used for the video.